Popular Cooling units and accessories
Self-contained ICE Water Cooling System Collections
Stationary Ice Chest Cooling Systems
Flow Control Pump Units
3 settings for regulating coolant flow lets the User minimize or maximize their ice energy.  Low flow produces less cooling and conserves ice.  High flow produces more cooling for a shorter period.  Compatible with Self-Contained and Stationary ICE Chest Cooling System.
Flow control cooling systems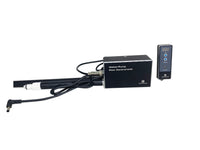 Liquid Cooling Pad & Blanket
Micro Chiller Cooling Systems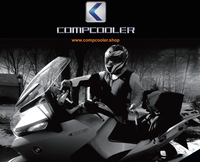 Stay Cool or Warm Regardless of Your Riding Conditions!
When it comes to the choice of sweating or bleeding, smart safety-conscious bikers will choose to don their leather and sweat. But with Compcooler's line of Personal Cooling Systems specifically designed for motorcyclists, bikers
can now be both safe and comfortable.
Personal cooling systems for motorcyclists
Industrial Chiller Unit & Module